Primus opens its doors!
Wouter Smits | Oostzaan. April 07, 2017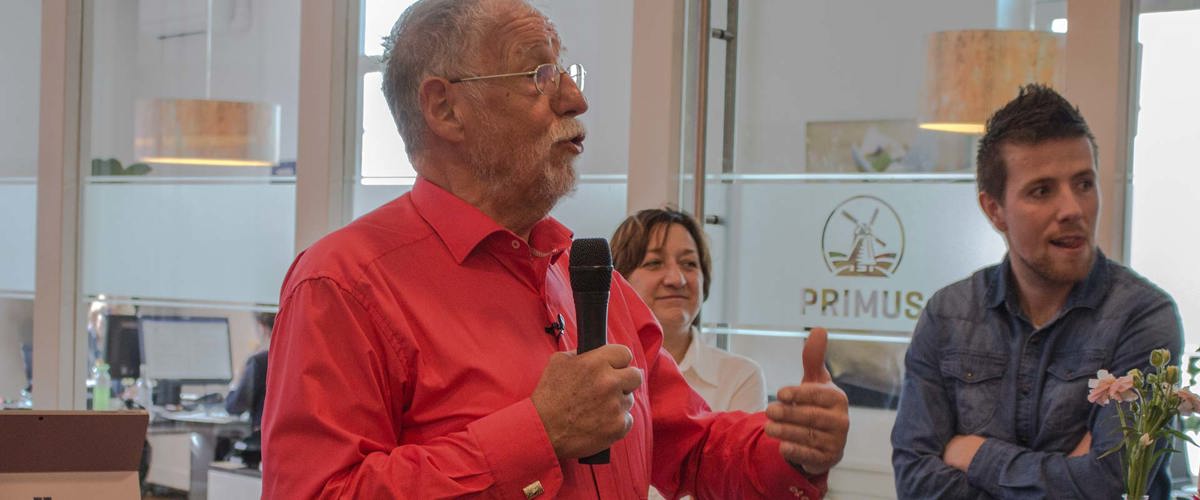 On March 30th, Primus organized an open day for 60 members of the Dutch Food Society "OSV".
After a warm welcome by Hajo Vlutters and an introduction of the exciting future for Primus by Wouter Smits it was time for Professor Paul Turken, our guest speaker, to provide an inspiring lecture around edible brands. His perspective on the battle of brands was fresh and sharp and triggered manu attendees to participate in the discussion. Afterwards, all attendees went for a tour through the factory and were served tasty snacks packed in wafer paper afterwards. Download the interview published in Voedingsindustrie.