The Hanfticket: an edible ticket containing hemp seed oil
Krista Meerwaldt | Amsterdam. December 15, 2021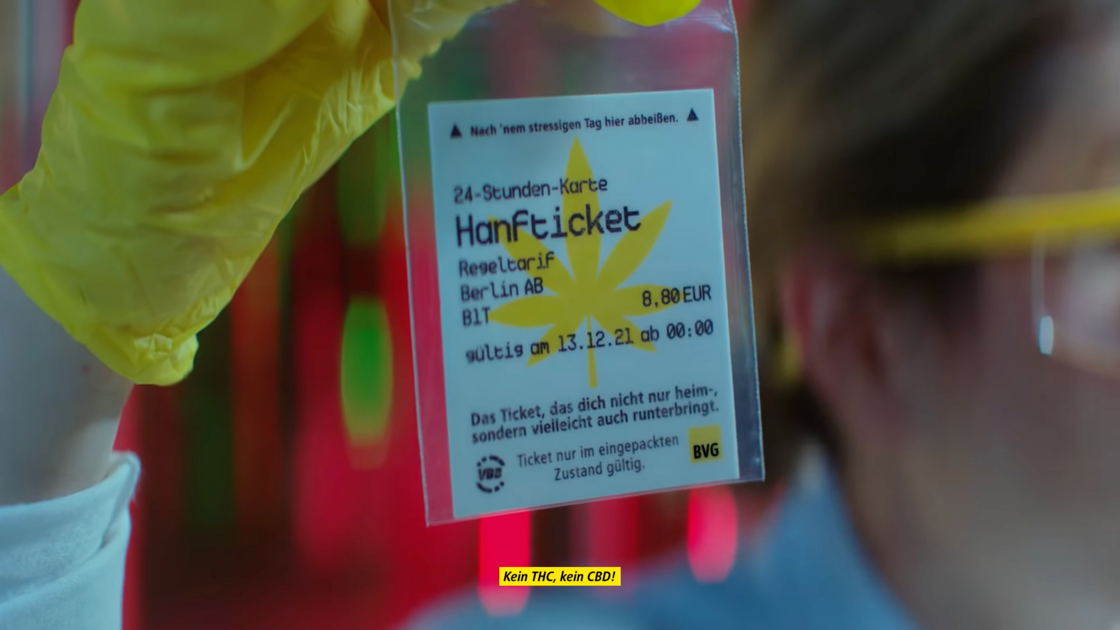 Wafer paper. You pobably know it as a protective layer for sticky products such as coconut macaroons, nougat and fruit bars. However, in the current biodegradable era, the original usage of wafer paper has been multiplied by all sorts of surprising, sustainable applications. For example, the Hanfticket: an edible ticket for public transport in Berlin containing hemp seed oil.
SOCIAL EXPERIMENT
The Berliner Verkehrsbetriebe (BVG), Germany's biggest public transport company, wanted to test the social acceptance of the Cannabis plant with a marketing campaign on the topic of hemp. We made the Hanfticket, created by Jung von Matt, a leading creative advertising firm in Germany. The ticket contains pure hemp seed oil. We have formulated this substance in our organic printing ink with which our starch paper is printed.
GOING VIRAL
In the promotional video, that scored over 500.000 views in the first 24 hours, the audience is confronted with the usual stress associated with the preperation of Christmas time. The busdriver of BVG has the cure for this. He's driving in his 'Cannabus' to the location where the Hanfticket is produced. Could it be the Primus Wafer Paper lab? Watch the promotional video here: https://www.youtube.com/watch?v=tFL7VVCPdnk.
ABOUT PRIMUS WAFER PAPER
Our wafer paper is made from potato starch, olive oil and water and is free from gluten, allergens and sugar. We are able to print with organic colors on our wafer paper that is available in various sizes. With a minimum order size of 10.000 labels we are able to service many more firms that look for creative, sustainable ways of carrying their brand message forward. Please reach out to us (info@primuswaferpaper.com) to find a creative opportunity for yourself!
*Disclaimer: Hemp seed oil, as used in our organic ink, does not contain any intoxicating ingredients such as THC or CBD. The Hanfticket is therefore completely harmless to health.