Wafer Paper Art
Nadine van Gent | Oostzaan. September 08, 2021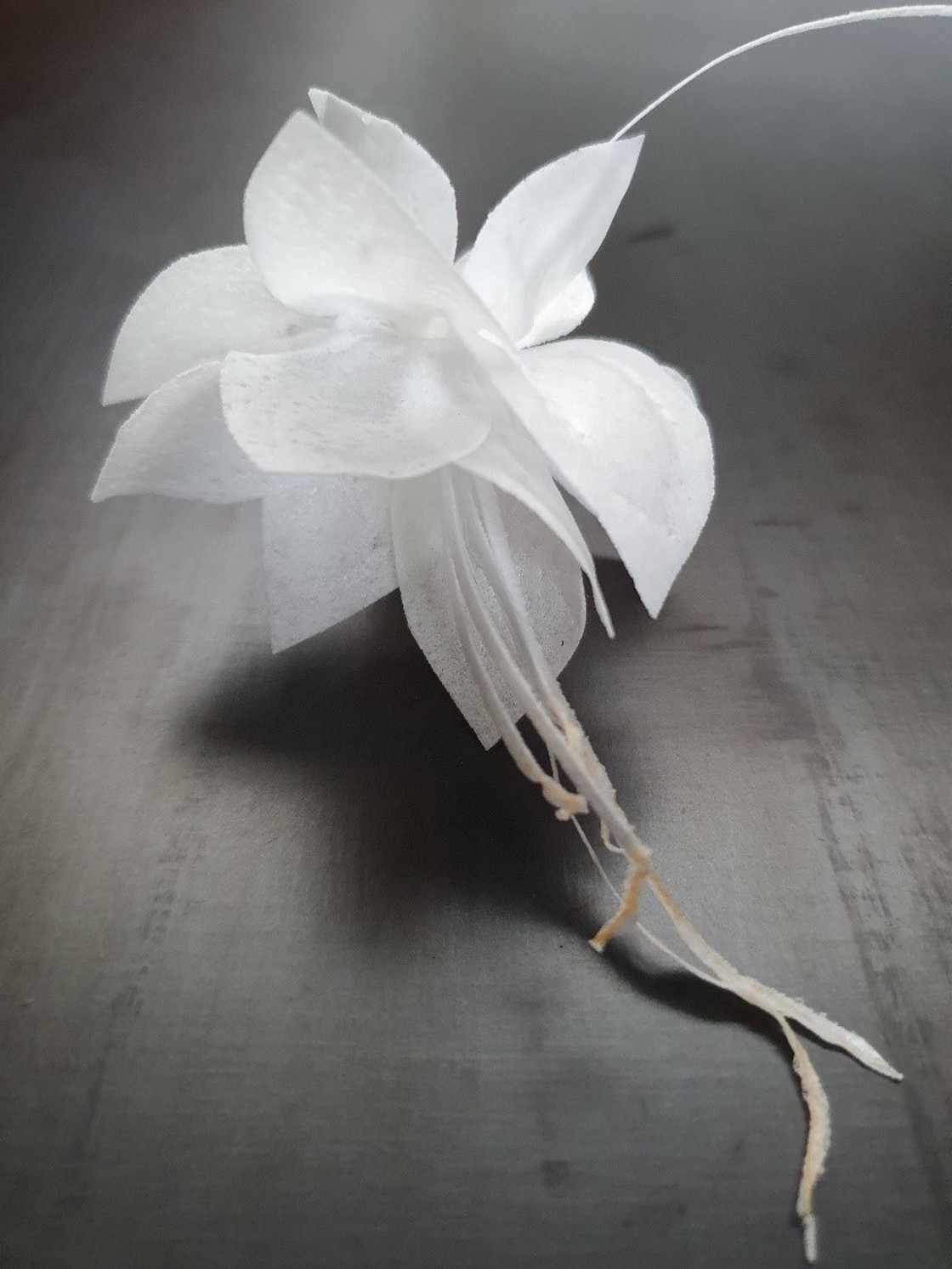 Primus Wafer paper is used in many ways in the preparation of edible products. But much more is possible. Annuska Klein Paste-Pothof has sent us some photos of her work made with our Wafer Paper. Read her story below:
As an Artist Educator, I, Annuska Klein Paste-Pothof, have created a work of art made entirely of Primus edible paper. With craftsmanship and an eye for detail, I have created a world in which the visitor is taken away in wonder and recognition. With the semi-transparent paper I have created shapes that play with the light. A nuanced play of shadows in a white world emerges. The visitor is taken out of the present for a moment. Away from the digital, fast and attention-demanding world. A moment of reflection. It is allowed to pick and taste the artwork. In this way a connection is established with the visitor and the visitor becomes a participant of the artwork.

The only thing used to process the eating paper is water. Shapes are cut and painted with brush strokes causing them to deform. From these, flowers, leaves and seed pods were made. Molds were used to make the larger shapes, such as a tree trunk and branches. Layers have been glued on top of each other to create texture and large sheets have been sprayed with water and worked to make it look like the material is slowly decaying.

Doing it yourself?
Moistening the paper with water makes it easy to shape on a mold. First cover it with cling film so that the paper, when dry, easily comes off the surface. The paper can be easily cut. With a brush, paint lines with water on it. Wait for it to dry and the paper will curl due to the change in structure.
Annuska Klein Paste-Pothof