The endless possibilities of wafer paper
Reina Meer | Oostzaan. February 15, 2023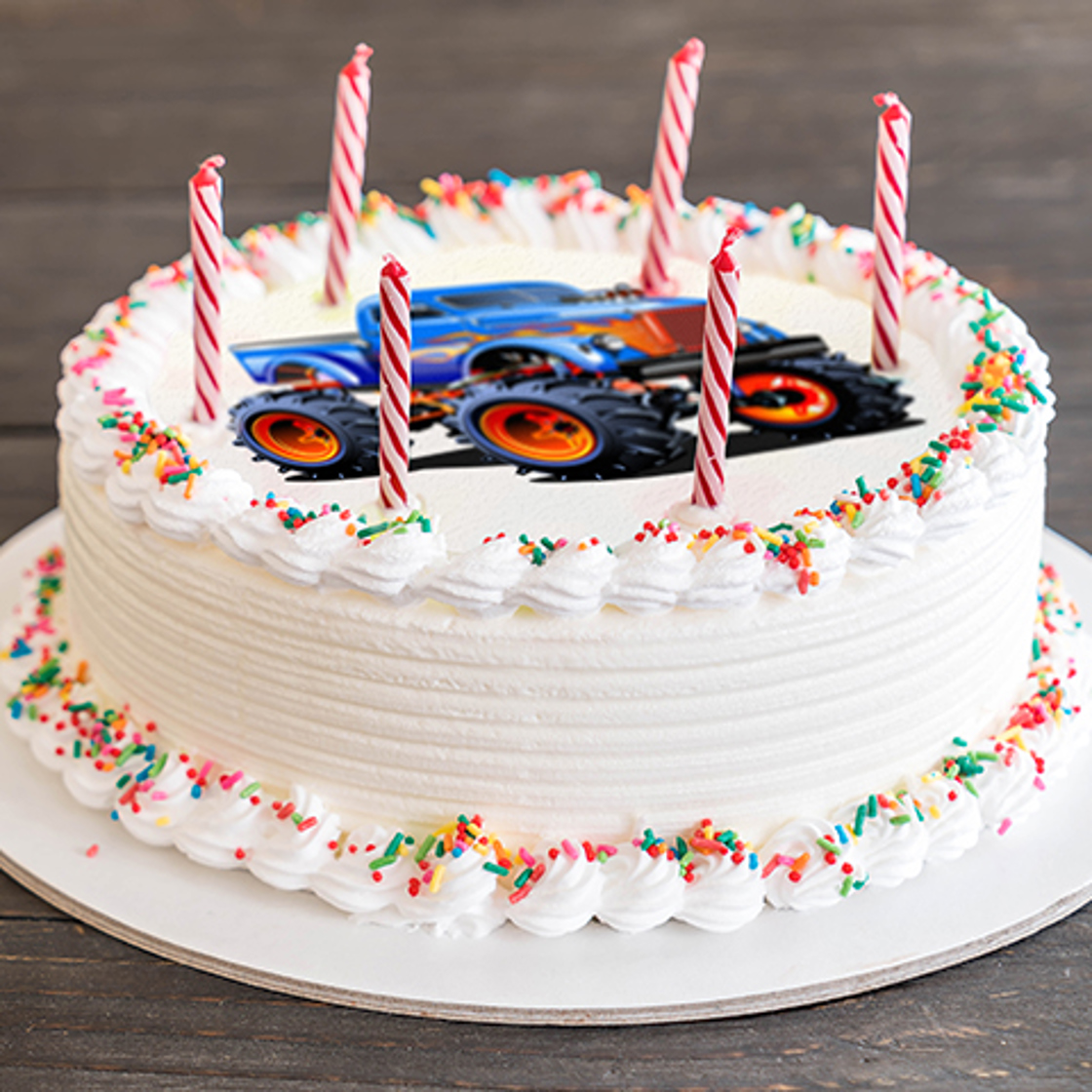 4 ways to show the endless possibilities of wafer paper Whether you want to wrap, brand or decorate, wafer paper is your go to product.
Wafer paper, also known as edible paper, comes in different shapes and sizes. It's made of vegetable potato starch, oil and water and the best part of it all: it's healthy, organic and cost effective. And while you may know wafer paper from under your coconut macaroon, this edible paper is suitable for many more applications. And we will tell you all about it.
1. Wafer paper rolls to prevent stickiness
Up to 50 million fruit-, nut- and cereal bars per year slide off the production lines at Beier Waffeln in Germany. And all of these bars are wrapped with wafer paper on a roll from Primus. To prevent them from sticking to the belt, but also to avoid sticky fingers when eating the bars.
"We have been working with Primus' wafer paper for over 10 years now. Because of the flexibility, the wafer paper is easy to use and it allows us to produce nice, clean bars. While we started using wafer paper sheets, we switched to roll wafers as the result is much better. And also our customers are very satisfied," says Markus Beier, owner of Beier Waffeln. Beier Waffeln is one of the 25 industrial food production plants in Europe that work with wafer paper on a roll. Experiencing the high flexibility and stable quality, for significantly better usability.
2. Wafer paper labels for immediate recognition
Starting off as a small baker's shop in the 1970s, bakery De Trog has now grown to a modern artisanal bakery with more than 120 people. They only use the best organic raw materials for their breads, which they require for their edible branding as well. Primus' wafer paper labels are made solely with water, oil and potato starch and are therefore the perfect match when it comes to (organically) bringing their brand to the table. With the wafer paper labels from Primus, De Trog gives their delicious breads a personal touch, ensuring immediate recognition among customers. Certainly in the competitive bread market, this gives De Trog on edge to stay successful.
3. Wafer paper sheets for cost effective decoration
Healthy, versatile and flexible: wafer paper sheets are great to use for edible decoration. For example, on a pie or a cake, or as a stand-up cake topper on a muffin. With only three natural ingredients and high bending flexibility, wafer paper sheets from Primus work perfectly for desktop printers. When it comes to versatility, the wafer paper sheets come in different shapes and sizes, customized to your needs. And  , the costs are a factor 5 lower, which makes it a very attractive option. Especially now that increasing ingredients costs are still everydays' business.
4. Wafer paper for unique candy
To underline that the possibilities with wafer paper are truly endless, Korean candy manufacturer UNIK uses Primus wafer paper for their products. With edible paper images in the center they create unique, outstanding lollipops. And all of the lollipops are handmade!
Interested in more?
Want to know if wafer paper can also fit your company's needs? We are happy to tell you all about the possibilities for your products. Let's get in touch by clicking the contact button.