Wafer paper for dogs?
Marjolein Schot | Arnhem. November 07, 2019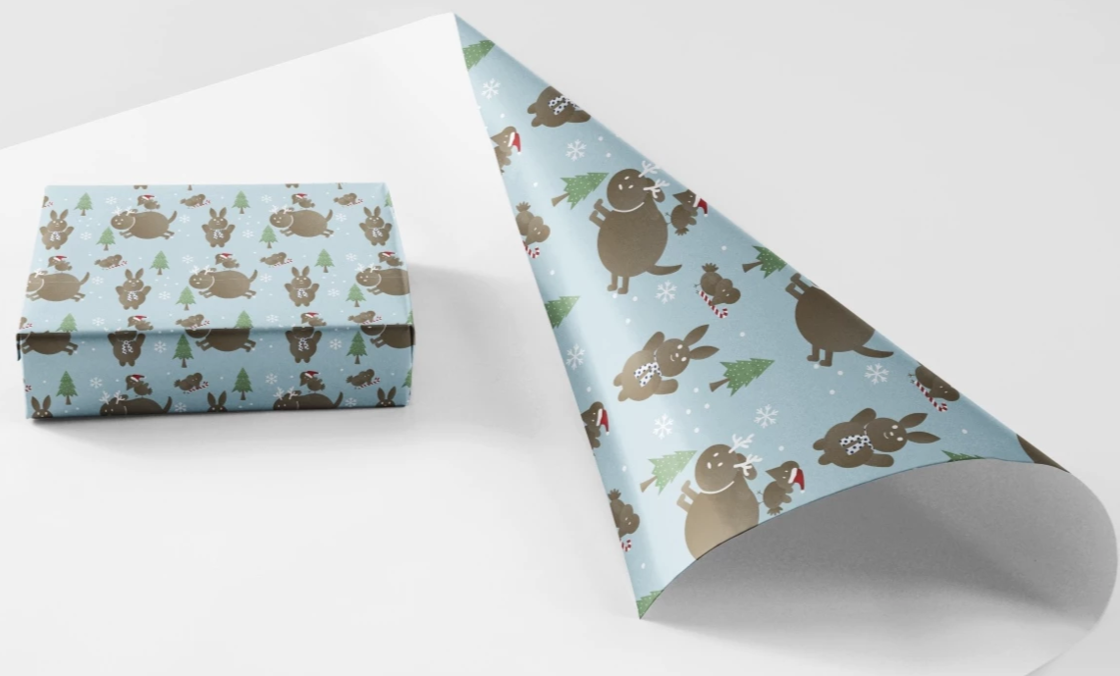 Wafer paper. You probably know it from the prints on cupcakes and cakes, and the protective layer for sticky products such as muesli bars. Each of these are products that are consumed by people. However, our customer Paw Paper, to whom we supply wafer paper, has devised a new application for it: edible wrapping paper for dogs.
About Paw Paper
Paper Paper was created after several attempts to get dogs to open their presents. Unfortunately, dog gifts such as chew toys and bones don't have a scent, which means that the pets just don't get as excited for presents as we humans do. The owners of Paw Paper then decided to develop a wrapping paper for dogs themselves. They took wafer paper and covered it in a natural aroma, specifically developed for pets, so that they too would be excited when receiving their gift. The results: edible wrapping paper for dogs, with the scent and taste of a treat. More info on Paw Paper.
Unique
Wafer paper has been around for over one hundred years and barely changed during that time. But new applications are still being devised, such as painting on food paper. Paw Paper actually goes one step further and, in addition to a new application, actually creates a new product. Not for people this time, but for dogs. As a company, we are very proud that our wafer paper is used for such a unique application.
A Sustainable Solution
Besides being a tasty treat for dogs, the edible wrapping paper from Paw Paper is also a sustainable solution for gift-wrapping. It's not only edible, but also biodegradable. Furthermore, the paper does not require any plastic tape to wrap up the gifts. So, Paw Paper is not only a fun surprise for dogs, but also a sustainable solution for dog-owners who like to treat their dog from time to time.